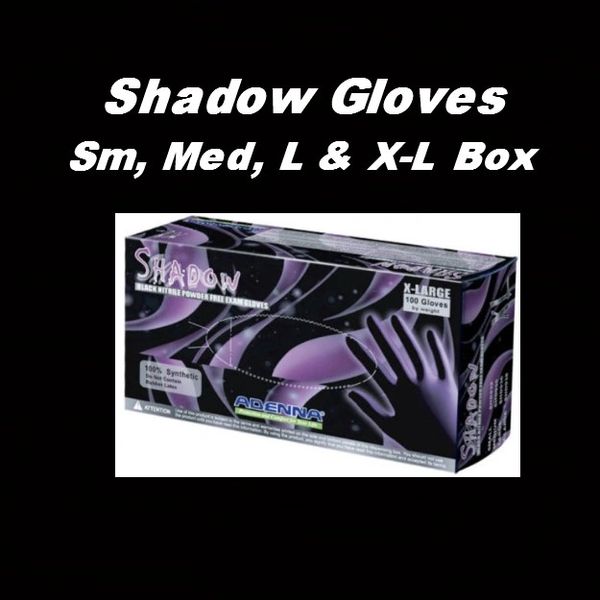 Shadow Gloves Box
Adenna's Shadow® Black Nitrile Powder Free Exam Gloves are the preferred choice of brands among tattoo artist. Their distinct dark black color stands out and projects a tough and "rough" image.
These gloves are made thicker than most of our nitrile exam gloves. They can stand up to more rugged and harsh applications in light industrial, manufacturing and packaging jobs. They provide superior puncture, tear and chemical resistance, yet with excellent dexterity.
They are 100% rubber latex free eliminates potential allergic reactions to latex protein. And the textured surface provides strong grip for both wet and dry applications.
MaterialNitrile
ColorBlack
CharacteristicsTextured
Finger Thickness (avg.)6.0 mil
Length (min.)240 mm
SizesXS - XXL