InkFlow Disposable Tubes Round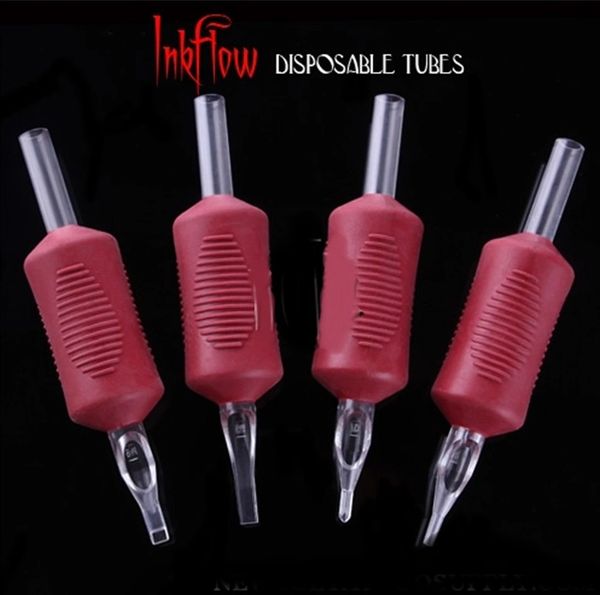 InkFlow Disposable Tubes Round
Inkflow Disposable Tubes are the most up to date technology from the world.
1" Silicone Grip , Sold by Box of 20pcs. (1"=25mm)
Sizes 3RT, 5RT, 7RT, 9RT & 14RT
The tubes are made from clear, fully transparent plastic which allows artists to view your needles and colors easily.
The thin profile tip minimizes the distance between the needle and skin. That is very important when doing a tattoo. That is why all series of our disposable tubes are made with thin profile tip.
The tube tip edges are clean and precise.
Smooth Contour creates best ink flows, and holds more ink.
Silicone Grip:
The Silicone Grip is molded directly on the tube to prevent any "Slipping" problem during tattooing.

Large, Soft and Ergonomic Silicone Grip help to reduce hand fatigue in tattooing.
Blister Packing and Pre-sterile
The Inkflow Disposable Tubes are packed with blister, and pre-sterilized by E.O. Gas.