AP Tattoo Curved Magnum Needles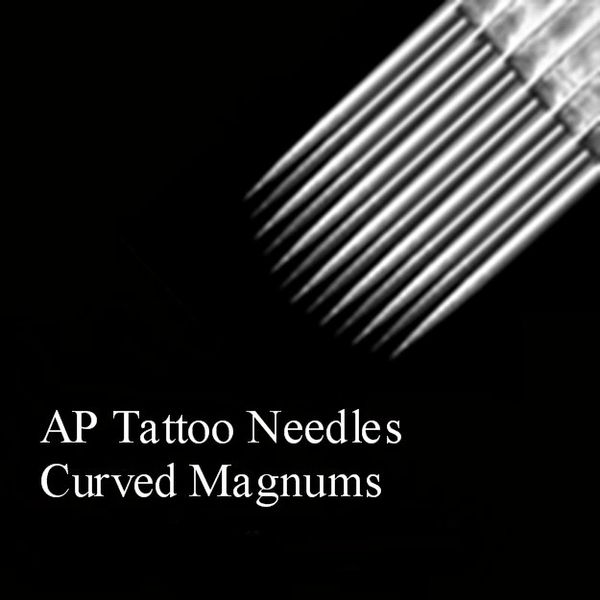 AP Tattoo Curved Magnum Needles
We are proud to introduce AP Tattoo Supply Needles, Its quality is the best over the world.
Sizes 7CM, 9CM & 11CM
AP Tattoo Supply Needles are carefully inspected to meets our strict manufacturing standards - this will result in fewer throwaway needles for you. Inside each box you will find an evenly pulled, bright and smooth solder, consistency taper on every needle.
-Made from 316L medical steel
-Blister individually packaged, and sterilized by E.O. Gas.
-Sold by Box of 50 PCS
-Diameter: 0.35mm (#12), Long Taper , Shorter Solder Point.