After Tatt - The amazing unscented tattoo aftercare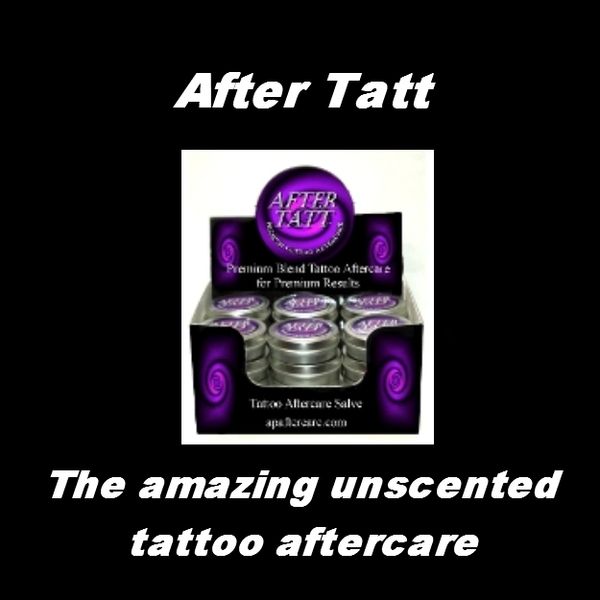 After Tatt - The amazing unscented tattoo aftercare
After Tatt - The amazing unscented tattoo aftercare that lets your tattoo heal natural with it's perfect blend of natural ingredients. The perfect blend of the natural ingredients lets your tattoo breath while its healing and it wont clog your pores.

Individual Tins - $5.00
$2.50 a tin if you purchase a box of 24 or case of 96
Box of 24 - $60.00
Case of 96 - $240.00
After Tatt is dermatologist tested! A new clinical study conducted by a leading consumer products testing organization confirms what After Tatt has been saying for a long time. The After Tatt formula is the finest product for the healing and aftercare of your tattoo. The product caused no irritation or allergic reaction in a controlled dermatological study conducted at an independent testing clinic.

Ingredients: sunflower oil, almond oil, beeswax, coca butter, olive oil, wheat germ oil, rosemary extract.